Seniors Focus on the Future at In-House College Events
This year, Socastee brought back Ed-Op Day and the College App Fair, after having to hold these events virtually the year before.
Senior students had the opportunity to ask questions to any of over 45 admission counselors at Ed-Op Day, held in the gym Oct. 6.
Lizeth Gallardo-Rosas (12) said she got a lot of helpful information about college cost and campus life.
"We have the chance to actually talk to advisors and learn the facts that are hard to get online," she said.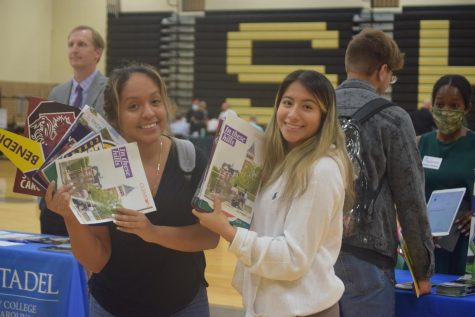 Students could upload a new app, StriveScan, prior to the Ed-Op event, allowing them to scan the college's displayed barcode and send their transcript information to admission reps right before they talked with them.
Kiley Marreno (12) said she appreciated the in-person experience.
"It's helpful to get to meet the advisors and really ask all of the time questions that you have, rather than just email them," she said.
Nick Romero (12) agreed. He discussed his interest in criminal justice with a college rep from Mount Olive University.
"You get to know more information, more about scholarship opportunities, and overall what college life is going to be like," he said.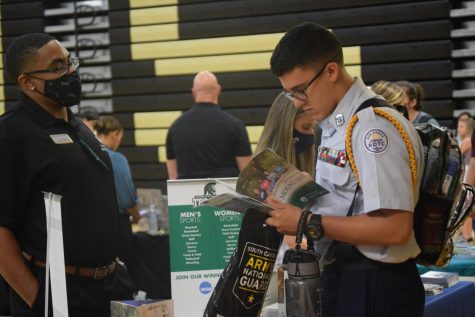 At the College App Fair Sept. 21, students were able to get help with the online application process. About 10 admission counselors were available in person to assist with college applications.  There also was a representative from the US Navy to meet with students regarding careers in the military. Some schools exempted students from admission fees if they attended the fair.
Leave a Comment
About the Contributor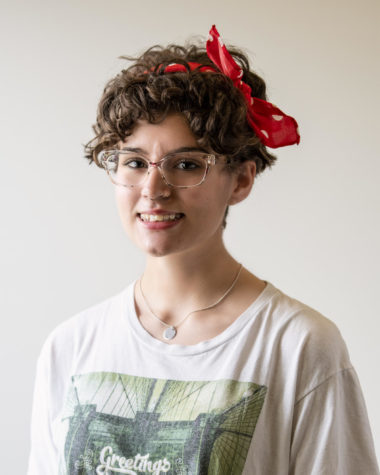 Leea Port, Staff Writer
Leea Port is a senior serving as a co-editor on her third year of writing for Socastee High Yearbook and The NativeVoice.net. She also was part of Socastee's...