Anna Reese Pratt Stands Out as Socastee's Triple Threat
The sophomore is a talented volleyball, basketball and softball player.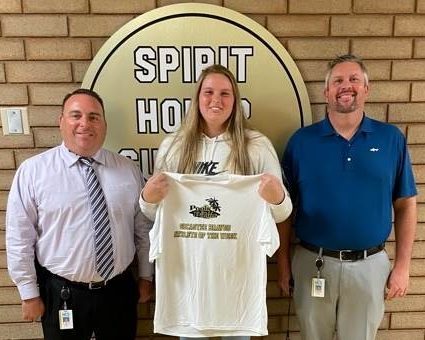 Anna Reese Pratt is in her sophomore year at Socastee. But she has been a fixture on the school's athletic fields and courts for a lot longer than two years.
The 6'3'' athlete has been on Varsity Softball since 7th grade, Varsity Basketball since 8th grade, and JV Volleyball since 7th grade (earning a spot on Varsity last year).
"The age difference was hard," she said, "but my teammates always looked out for me."
Sports have been part of Anna's life since she was little. Her parents recognized her athletic ability. "They wanted me to try softball, basketball, volleyball, and soccer," she said.
Three out of the four sports stuck, and now Anna is a strong player on Socastee's softball, volleyball and basketball teams. Her height makes her stand out but can sometimes be a disadvantage, she said.
"The thing I struggle with most in softball and basketball is probably my height because when I play against people I have to adjust to them," she said.
A center on the basketball team, she says it is the most challenging sport for her.
Anna is  pitcher and first baseman on softball, where she has found success both athletically and socially.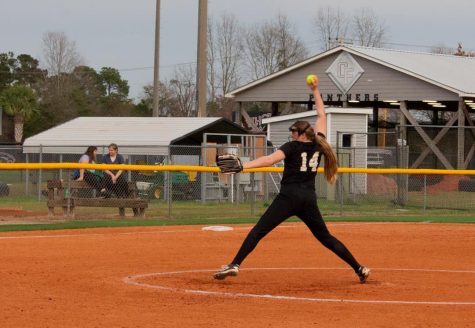 "For softball last year, we made it to the first round of playoffs," she said, "and I was so glad we got to play a couple games because I had never been to playoffs." 
She also met her "best friend", Junior Catie Lovelace, at Varsity Softball practice during 8th grade. 
"Now we talk nonstop," she said.
Catie said Anna is very dependable and puts high expectations on herself. 
"The coaches put a lot of pressure on her because she's such a prodigy, and she has very high expectations of what she should do in every game."
Catie said she tries to support Anna, and Anna also has her back.
"She's very selfless," Catie said. "We tell each other it's OK when something doesn't go right."
Volleyball is another sport that Anna enjoys both competitively and socially. 
"Everyone is so nice and supportive on and off the court," she said. 
JV Volleyball Coach Christine Gifford said Anna is very coachable. 
"She's very humble, dedicated, passionate, hardworking, friendly, and outgoing."
Anna said her goal for sports overall is simply to "stay in shape and try my best." 
Making it onto the varsity volleyball team freshman year was a big moment for her, Anna said.
"Coach Grey used me in the Carolina Forest game to play for varsity and that was my first actual game on varsity and it was amazing," she said.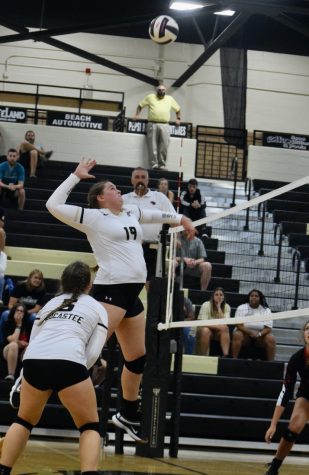 Anna does not have definite college plans yet. She has talked with a few assistant coaches about basketball, but is not sure which sport she will play.
"If I had to choose, it would probably be softball or volleyball," she said.
Outside of sports, "my goal… is to continue having good grades and keep my GPA up," said the honors student whose favorite subject is math. "I'm interested in architecture and design."
View Comments (1)
About the Contributor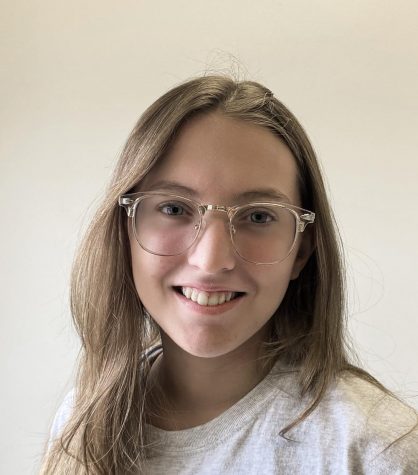 Ashley Farman, Staff Writer
Ashley Farman is a freshman who joined journalism because she enjoys writing and had some friends in that class. Ashley enjoys playing video games and...