Big Crowds Are Back
After an unexpected canceling of the Carolina Country Music Festival in 2020 due to the pandemic, junior Casey Gwyer finally got her chance this past summer to see Luke Combs live amid thousands of fans. 
"It was so much fun,"  Casey said.  "No one was really wearing masks and social distancing so it felt like everything was normal."
The CCMF in June was one of the first of many big-crowd events opening up again at full capacity after a year of COVID shutdowns. The large number of screaming fans at festivals, concerts, NASCAR races, college football and other events give a sense of normalcy on the rise. 
CCMF had over 35,000 people come to show with people from all over to experience this once-in-a-lifetime event.
"The energy was insane and through the roof especially with everyone singing and super excited to be there." Casey said. "There was really only positive and excited energy, and I loved it."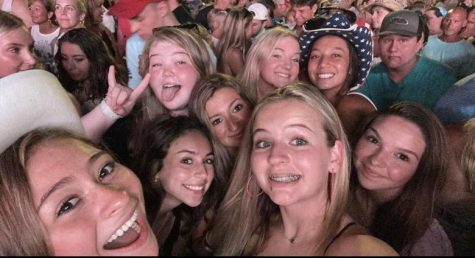 CCMF takes place in Myrtle Beach right on Ocean Boulevard, only 8.7 miles away from Socastee High School.
 "It was honestly so surreal and fun it felt like everything was normal again," Casey said "I really forgot what it was like to be in a crowd and the fact it was in my hometown made it way more of a fun and memorable experience."
Junior Jordan Groff also attended the concert.
"It's a fun experience where you meet many tons of new people while listening to good music," Jordan said. "It was nice seeing things back to normal and it was so much fun."
Heading into the fall, packed college football stadiums were another joyous return to normalcy. Junior Arber Lekani attended the University of South Carolina football game against Eastern Illinois in Columbia on Sept. 4. The Gamecocks won 46-0.
"It was great to hear the fans screaming and yelling." Arber said. "It felt normal for once; the fans are what makes that game fun in person."
Tailgating is another tradition that wasn't able to happen last year because of the pandemic, but now things have changed and brought the real gameday experience back to life. 
"It was great because there was a lot of food, like brownies, cookies, and barbecue," said Junior Hayden Hysner, who also went to the USC-Eastern Illinois game. "There were also a bunch of friends and family that made the experience of tailgating feel normal again."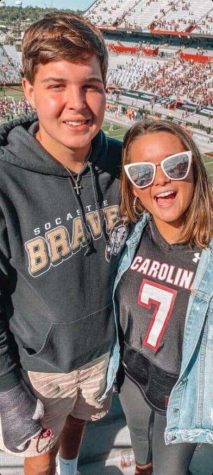 He said the energy was amazing, especially the tradition of 80,000 fans waving towels to the song "Sandstorm" by DJ Darude.
"The Gamecocks were winning for once and everyone was very loud," Hayden said. "The screaming, especially when we scored, and the Sandstorm, made it way more enjoyable with full capacity and fans."
Leave a Comment
About the Contributor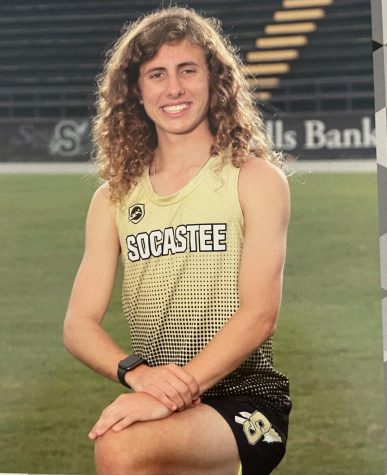 Hayden Marks, Staff Writer
Hayden Marks is a junior who was part of the yearbook staff in middle school and has a passion for taking pictures. Outside of school, he spends time working...