Disc Golf Club Puts New Spin on Old Sport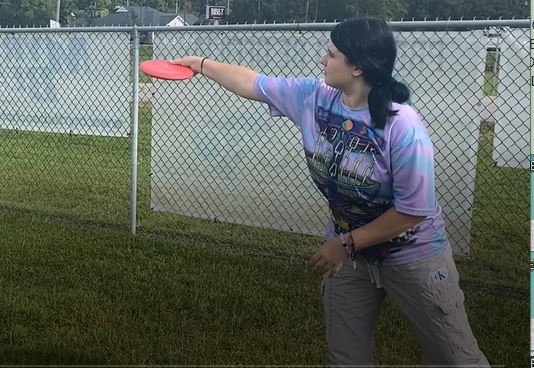 One of the fastest-growing sports in the world, disc golf, has come to Socastee High. A new club that gives students a chance to learn and play meets directly after school every Monday in front of the school. 
"Even if you don't know anything about disc golf we'll teach you and help you get better no matter your skill level," Club Co-Adviser and Spanish Teacher Mr. Matthew Parris said "We really want to expand the sport here at Socastee, so invite your friends too." 
Invented in 1927 by Ronald Franklin Gibson, disc golf has quickly become the fourth fastest-growing sport in the world. In the U.S. there are more than 5,000 courses with more popping up all around, including on Socastee's grounds. The outdoor, inexpensive sport became especially popular during the COVID pandemic.
Over the last few years, the club's main adviser, Science Teacher Mr. Gregory French, has mapped out an 18-hole disc golf course around the school.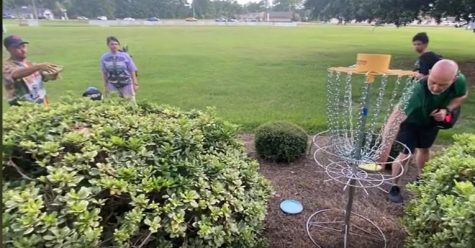 The Myrtle Beach Disc Golf Club gladly stepped in to donate the materials needed to get the project started, Mr. Parris said.
"All we need is baskets," he said. "The local community has been very supportive of donations as far as money and equipment."
Myrtle Beach has two 18-hole courses, including one at the Socastee Rec Park, and four 9-hole courses.
Disc golf is a simple premise and is a lot like regular golf. There are no clubs,  just discs, and the aim is to get them into baskets instead of holes. The discs have different weights. "Drivers", which weigh less,  are used for long-distance throws. Putters, which weigh more,  are used for close-range shots, and Mid-Range discs are used for pretty much everything in between. The holes are just a pole with a chain disc basket.
"The lowest score wins," Mr. Parris said "You want to get there in the least throws possible; the further you throw the better, most of the time."
The club is completely free. Discs are supplied if students don't have their own.
"It's free and free is fun," Mr. French said.
He said the game is easy to learn.
"You first get these discs and they don't go where you want," Mr. French said. "You keep playing and you quickly see yourself getting better."
Leave a Comment