Band Marches Back into Competition
After a year of not being able to compete due to COVID-19, band students are happy to be marching on the field again. 
They have been practicing all summer long and into the fall to get ready to present their competition number "Out of Balance" at their first competition.
"Out of Balance" means just what the name says, Senior flutist Taylor Barron said. 
"Throughout this song, instruments are colliding musically and people aren't doing what they are supposed to throughout the whole show," she said.
The costume is black with gold sequined bibbers and gold hats with feathers.  
 "It's not super flashy, but people will remember it," Junior drumline member and sousaphone player Samuel Dexter said.
Senior alto saxophonist Jordan Hutcherson said his favorite part is the hat.
"It adds a whole new depth to it, because it's not only a suit."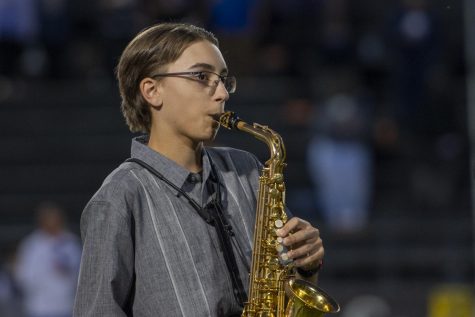 Along with costumes, a competition is not complete without music and movements.
The show is four movements long.
 "The first two movements show the energy and how out of balance we can be," Taylor said, "while the third movement is our ballad that shows that we can be in balance even in the chaos. The fourth movement just brings back all the craziness and ends after all our hard work."
The second movement is her favorite.
"That's when people start to switch places and become 'out of balance'," she said.
Many band members said it is fun to be back on the field after not being able to compete last year due to COVID-19. 
"I felt pretty sad that we were not able to have a shot at getting any awards or trophies last year," Jordan said. "I was glad that last year was not my senior year."
Junior trombone player and drum major Jake Petersen said he is excited and a little nervous.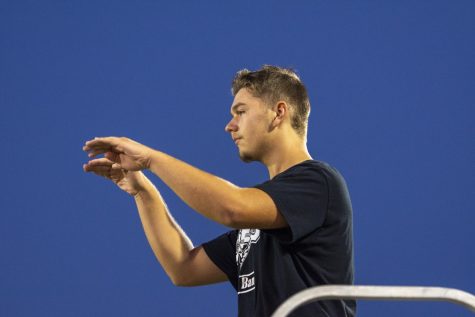 "We haven't done it for so long and people might be rusty," he said.
Jordan said he has been practicing for 8-12 hours a week to make sure he is ready. 
"I think that the better I can be as a player, the more time and effort I have to practice as a performer and marcher."
Senior trombone player Ciarra Greene said she predicts the band will do well in competition this year. No matter how it goes, she is just "really glad that I can march again with my friends and compete."
Taylor agrees. 
"The band is not just for the practice or the performance, but for the family that the entire band creates by the end of the year."
Leave a Comment
About the Contributor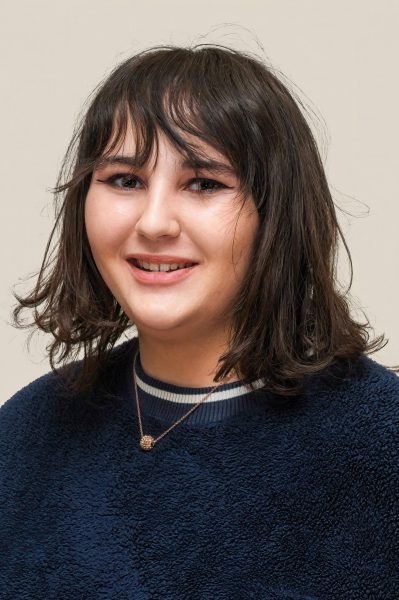 Rachel Lukas, Staff Writer
Rachel is a junior who has been a part of the journalism staff for one year, and the yearbook staff for two years. Rachel decided to join the yearbook...