JROTC Student Learns to Fly at Elite Academy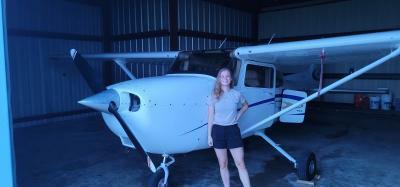 While a lot of students might have taken flights this summer on vacation, Senior Amber Nophsker was in the cockpit actually flying the plane.
The JROTC Cadet spent the summer getting her pilot's license through the JROTC Air Force Flight Academy at the University of Maryland Eastern Shore. She was one of 350 cadets nationwide chosen for the program.
"For a while, I honestly didn't want to go because of how long I would be away from my family and friends… my whole summer," she said. "But once I got there I found that flying was a lot of fun."
While in this program she flew a total of 56.1 hours total; 12.5  of those were solo hours while the other 43.6 was with an instructor.
 To Nophsker, flying was the easy part of the program. She said the book work was most difficult, and she spent more time studying rather than actually flying.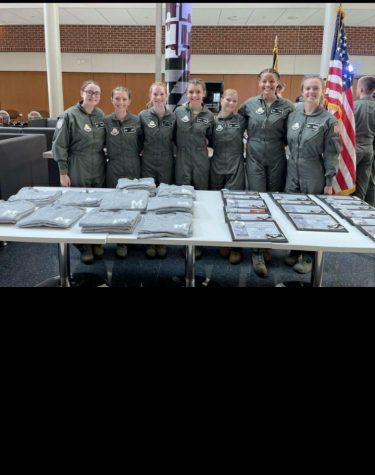 "My instructor or CFI told me at the beginning that flying was the easy part of getting your Private Pilot's License, and he couldn't have been more right because all the information you have to know is crazy!"
After studying for a very long time, Nophsker finally had the opportunity to actually fly a plane — a Cessna 172S.
"I was very nervous when I first flew the plane," she said. "Later I was even more freaked out to find out that we had to get the plane close to stalling and then recover from that."
Amber plans to continue flying, but only if she goes in the Army or Air Force.
"I would like to fly either heavy carrier planes or helicopters," she said. "I probably wouldn't want to be a civilian pilot…it sounds a lot more boring to be a civilian pilot."
 She is in the process of  joining the Civil Air Patrol, which is part of the Air Force, and is thinking about finding a Certified Flight Instructor here.
Leave a Comment
About the Contributor
Jay De Los Santos, Staff Writer
Jay De Los Santos is a freshman. He joined journalism this year after being in the yearbook staff for his last year in middle school. He joined journalism...