New Social Studies Teacher's Strong Personality Motivates Students
 Passing by Room 220 this year, students hear a booming voice emerging from the classroom.
The voice is that of Mr. Perry Helton II, Socastee's newest Social Studies teacher. 
Also known as "Coach P", the sociology and geography teacher said he uses unique teaching methods to inspire his students.
"I'm the alpha male, the lone wolf, I does what I need to do by myself," he said. "Besides loud, I would say I'm very energetic, motivational."
Mr. Helton said he likes to keep his students guessing.
"I wanna be a man shrouded in mystery, I wanna be a man who's like 'I don't know if he's coming or going.'"
Sophomore Blake Srivastava, who is in his Sociology class, says Mr. Helton's class is a lot of work, but he appreciates his teaching style.
"He's loud and crazy, but he relates a lot to what we go through," he said. "He listens to what people are saying."
Freshman Phillip Bennett, in Mr. Helton's Geography class, says he enjoys Mr. Helton's sense of humor.
"It's really fun; he gets up and yells at us but makes jokes," he said. "He's very funny and makes us laugh a lot."
Mr. Helton has taught for nine years and coached for seven, most recently at Loris High School. 
He teaches Sociology and World Geography this year, and will be coaching the girls soccer team in the spring. He hopes his unconventional teaching methods engage students.
"It makes people pay attention, cause you know you guys are, especially in the morning, you teenagers, you guys aren't awake, cause they say that you guys are actually supposed to have between 13-14 hours of sleep, and that's why you guys are always strange all the time and why you're always jacked up for 95 percent of the time."
He tries to give students a reason for learning.
"A lot of kids tend to think that you're supposed to do something just because, but there are reasons for everything," he said.
Sociology, for example, teaches how people interact with others in society, he said. 
"Being able to know that everybody is different and there are reasons why everybody is different, it's important," he said, "especially since we're all opinionated as human beings." 
He makes it clear that he stays neutral and is open to hearing any side of an issue.
"I'll hear everybody's opinions," he said, "but I try not to base everything off of what's right and wrong."
Mr. Helton had not always planned to teach. Originally, he wanted to go into the FBI to be a forensic psychologist. He ended up majoring in Sociology at Coastal Carolina University, and his parents ended up helping him decide teaching was a better option.
His father was in the Army, and told him that most people in the FBI have prior military service.  His mother, a school administrator, said, "You should look at being a teacher. It's always in need and I think you'd be okay at it."
So, he obtained his MAT (Master of Arts in Teaching) at Coastal. 
"I still didn't know until I actually started doing my internship and interacting with kids and what not that I actually love it," he said. "I love coaching also."
When in college at CCU, he played football, and got really into soccer while his family lived in Germany for 10 years because his dad was stationed there. When the family moved to South Carolina, he became involved with club soccer and eventually coached at the Kickoff Soccer Academy. He coached soccer and football at Loris. He also works part time at the South Strand Rec Center, where he helps with basketball camps and refs games.
After his son was born in 2014, Mr. Helton's love for coaching and teaching only grew.
"[He] motivates me to do my job to the best of my ability and continue to work hard everyday so… [I can] make sure to take care of him."
He believes that just like there's a reason for everything, there's a consequence for everything and advises his students to work hard on being good people.
"Always try to do the right thing, because there are consequences to everything that you do," he said. "It helps you to be a better person as you get older; now is the time to start doing that."
Leave a Comment
About the Contributor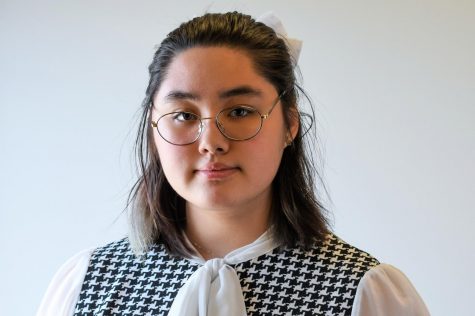 Grace Ware, Staff Writer
Grace Ware is a sophomore who joined journalism because she wanted to be more involved. Her hobbies include archery, painting, and hanging out with friends....