Coach Gibby Helps Students On and Off the Mat
A lot of Socastee High students and staff know Jeffery Gibbins (aka "Coach Gibby") as the school's determined, tough, and successful head wrestling coach or asst. football coach. Many don't know, though, that Gibby has also made a profound impact on students as a self-contained special ed teacher at Socastee Middle School. 
Whether in his classroom, on a wrestling mat, or on the football field, Gibby wholeheartedly encourages students to make positive every-day choices, and teaches them to hold tangible expectations for themselves. 
"I use the same strategies in my classroom as I do in the wrestling room or on the football field; it's all about motivating," Coach Gibby said. "If you're motivated enough, you'll do just about anything. It's 'How bad do you want it?' Talk about risk, reward, motivation, and find what each kid needs to make them tick."
  Coach Gibby works with emotionally disabled students who require a significant amount of assistance throughout their day that is not available in the general classroom.
"All of the kids that I work with are super smart," he said. "They just have a hard time coping with certain things that happen during the regular day in middle school." 
Coach Gibby is a Socastee graduate. As a senior he began coaching spring football conditioning, and has been coaching in various positions at the school ever since. He is currently the Head Wrestling coach and Football Positions Coach.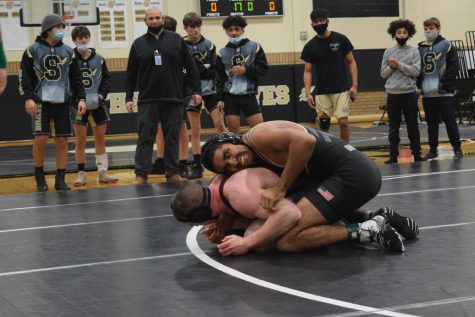 He earned a college degree in psychology, but decided to pursue teaching. He has been teaching kids with special needs since 2007, earning his teaching certification through an alternative certification program. He is now a lead teacher at Socastee Middle School. 
"I hope to wear black and gold forever," he said, "anywhere in the Socastee community, because they've been very good to me. I don't see myself going anywhere."
With a passion to encourage his students and players to thrive as well, Coach Gibby uses psychology to effectively reach his kids on their level. He said he's found that even though there is an undeniable contrast between his middle school students and high school athletes, he has a common goal when working with both to understand how each kid learns and what they each need to progress. 
"It's the psychology of bringing the kid back from a loss," he said. "You have to ask, 'You had a bad day at school? What do you need? Let's put a plan together, and let's stick to that plan'."  
Coach Gibby said he can relate to his students because he faced challenges of his own throughout high school. He moved to Myrtle Beach from Maryland his sophomore year of high school. As a freshman, he struggled to get support when he was struggling with academic issues such as reading comprehension, he said, and was isolated in a separate classroom due to his challenges. 
When he came to Socastee High School, it had a much more inclusive and supportive special education program, he said. That, along with participating in sports such as football made him feel more positive about himself. 
"It was just a really good environment," he said. "The setup that they had where I could actually attend some general education classes that I could get support in, whereas before I was kind of put in a box," Gibby said. "I'm a very social person and so I thrived in the Socastee setup, and I had a lot of good teachers that cared about me and a lot of good coaches." 
Sixth grade special ed student Riley Port said Coach Gibby gives her  a safe space when she is overwhelmed or seconds from a breakdown. He makes sure that an official part of her class schedule is to see him every morning at the beginning of school, as a time to make sure that she feels ready for the day and to discuss how she can improve and handle hard situations. He lets her use his special fidgets and he lets her draw. 
"He's given me a lot more help than I'm used to and he's just always been there for me," Riley said. "I wish that other kids could have him as a therapist and for emotional stuff. A lot of my friends need people like that and I feel like a lot of other people want to have someone like him because he's just so good."
Coach Gibby said kids like Riley who benefit from his support motivate him.
"The most rewarding thing is whenever they call for me — because I tell my kids all of the time, if you have a problem, just say 'I need Gibby' — I'll come and we will get it taken care of," he said. "Those days I feel like I'm making a difference."
Leave a Comment
About the Contributor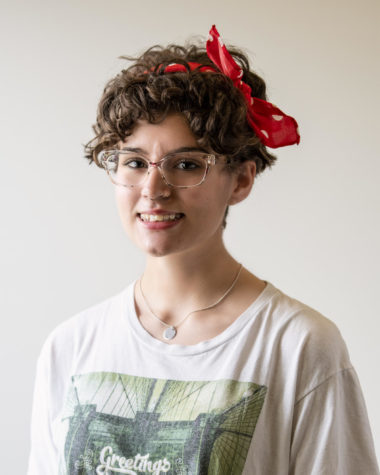 Leea Port, Staff Writer
Leea Port is a senior serving as a co-editor on her third year of writing for Socastee High Yearbook and The NativeVoice.net. She also was part of Socastee's...