Girls Varsity Soccer Faces Hurdles During Pandemic
The team overall came out with a winning record
The Girls Varsity Soccer Team was 8-6 this season. From the start of the season to the end they had struggles and barriers from COVID protocol and many injuries. 
"Tryouts were delayed for three players who had COVID or were quarantined because of close contact," said Coach Mr. Jeffry Church. 
He also believes the pandemic led to more girls getting hurt."If you consider that these players have not played or conditioned for high school soccer for a year, then it makes sense that injuries would be more likely," he said. 
Though the season was rough, the coaches and team responded well. 
"With the adversity of injuries, the team has adapted and adjusted well to each situation," Church said. 
The players felt that overall the season was pretty good and many were just happy to be playing again. Varsity Player Charlotte Evans was trying to soak the season in as much as possible. 
"I've learned to really enjoy all the times I get to play soccer because not being able to play for so long made me miss it a lot," she said.
Leave a Comment
About the Contributor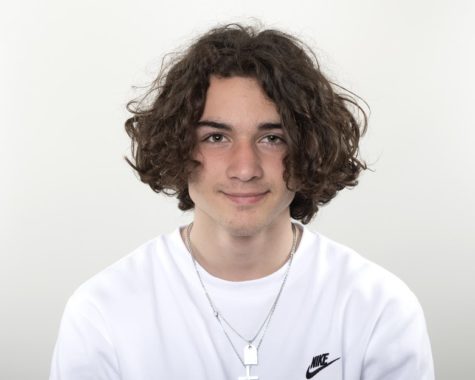 Ethan Medeiros, Staff Writer
Ethan Medeiros is a freshman who is new to journalism. He's loved writing since middle school and wanted to try something new this year. He loves finding...