Baseball's Post-Season Hopes Squashed by Wando
Individual players recognized for outstanding play
Braves Baseball amazing season came to a halt during the post-season when they were defeated by Wando twice in the playoffs.
But overall baseball had its best season in years. The team was Region VI champions and ended the season 22-5. In addition, a few players received individual awards.
-Junior Pitcher Maddux Smith made the South Carolina All-State Baseball team and was voted AAAAA Region 6 Player of the Year.
"It was definitely refreshing to receive these awards this season," he said,  "but I could not have done it without my teammates pushing me every day."
His father, who introduced him to the game, also pushes him. 
"He drives me to the gym and batting cages on the days I least feel like working," Maddux said.
He was there a lot prepping for the season.
"I spent a lot of time in the weight room and the batting cages this off-season getting stronger and fine-tuning my swing."
Maddux's inspiration is Pete Rose, he said, because of his intense style of play. 
"He inspires me to play as hard as I can every pitch of the game."
-Junior Ethan Brekke was chosen to play in the North-South All-Star game.
"It is an honor to see other people recognizing my success and hard work" he said.
His grandpa is his biggest inspiration "for not only teaching me to be a better person but raising me to be an amazon young man."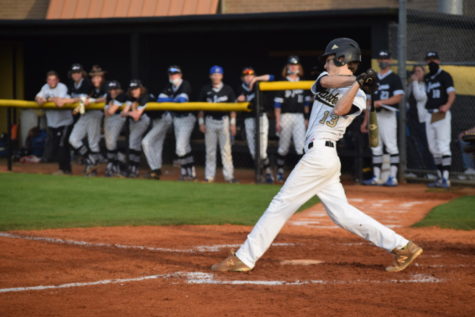 Ethan, in turn, tries to inspire younger members of the team.
"This season I stepped up and became a leader by showing the underclassman the way of caring for yourself on and off the field."
-Senior Catcher Caid Byrd also was chosen to play in the North-south All-Star game. He also committed to play at Clemson.
"Committing to Clemson was nothing less than a dream come true," he said. "No words can describe the feeling." 
During the season, his strategy was to just take everything game for game.
"I tried to enjoy every moment also while staying focused on the main goal … the state championship."
While the team did not make it that far, he is satisfied and felt his and the team's hard work paid off.
"I'm pursuing my dream at the next level also while ending my high school baseball career on the highest note," he said.
Leave a Comment