Removal of Mask Requirement Gets Mixed Reviews
Students now have the option of not wearing a mask in school.  While a lot of students are relieved, others are worried.
"I don't like the masks," said Freshman Taylar Owens, who opted out of wearing a mask by getting her parents to sign a form now available to students. "Nobody really wears it anyways and sometimes it's hard to breathe." 
Governor Henry McMaster surprised students and teachers on May 11 when he issued an executive order requiring school districts to give students the option of not wearing a mask.
To avoid a debate between families and officials, the South Carolina Department of Education readily compiled and released a form students could fill out to get them out of having to wear a face covering at school. As of Wednesday, about 250 students had signed the form.
Most students who chose to sign the opt out-form say they did it because they are simply annoyed with the masks.
"It fogs up my glasses and hurts my ears," said Freshman Samantha Ware, who opted out.
Sophomore Devin Royals agrees.
"I cannot breath walking up and down so many stairs with the mask on," she said.
But some students are opting to keep their masks on. 
 "I feel that the policy is good," Freshman Chloe Haydt said, "[but] I am a little worried about health risks because I don't want to get sick."
Some are worried about the health of others.
"I have two nieces both under the age of 2 that can't get sick," said a student who would like to remain anonymous. "With them taking it off, it affects people who can bring the virus home with them."
Freshman Jessica Lecours is in a similar situation. "My dad has some medical issues so I want him to stay safe," she said.
Horry County Schools said it is too late in the semester for students to transfer to the virtual program if they feel unsafe coming to school, but they still have the option to work independently at home.
Teachers have to post all the assignments on Google Classroom and students just have to do them. They are not required to attend a Google Meet, unlike when the school had a hybrid schedule. Most students, regardless of how they feel about the masks, are choosing to stay in-person — only 68 students chose to switch to virtual learning.
"I'm not super worried, as the vaccine is coming out and people are getting it," Freshman Laney Barno said. 
But some students wish the decision to unmask had been put off until next school year because of so many unanswered questions.
"The year is almost over," Sophomore Norah Keller said. " We should just keep wearing them until summer."
Leave a Comment
About the Contributor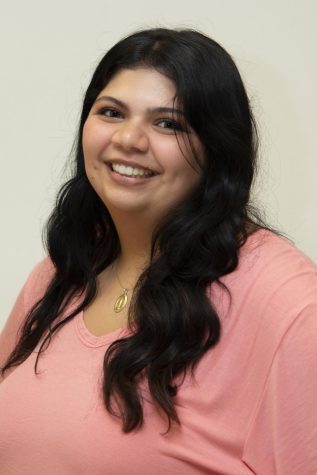 Alexis Harris, Editor-in-Chief
 Alexis is a senior who has been a part of the yearbook/newspaper staff for three years. She currently serves as the Editor-in-Chief of both publications....