Boys Lacrosse Forges Ahead After Tough Start to Season
Boys Varsity Lacrosse had a tough season so far, after an abrupt end to last year's season before the team had a chance to gel.
The team is 1-10 overall and has not won any of its four league games. But Coach Matthew Fox is hopeful the team can win its last few games of the season.
"I know that our record doesn't look like it at the moment, but I think that a lot of what we were doing was trying to figure out how to play together again," he said. 
He said the team is still recovering  from being shaken up by COVID restrictions. Last spring, the season was shut down halfway through, before the team had any wins. This happened on a Sunday, one day before a very winnable game.
"It was a strange way to end the season, and unfortunately it was the first time I'd ever not won a game in a season. So, personally I was upset," he said. "You know, the guys were texting and they were asking, 'When are we going back? Why are we still home? This was only supposed to be a couple of weeks'."
Being able to play again this year has been very healing, he said. It has given his players back an outlet and a sense of camaraderie. 
"Now we have that again and that's a fantastic thing," he said. 
He added that the game of lacrosse is a Native American sport that was said to be a healing game for the Iroquois people. 
"It kind of heals the soul when there are problems and when there are troubles with it — be it mental health, physical health, it doesn't matter… it just heals the soul," he said.
Senior Ryan Weeks agrees that the team has the potential for an upswing after the rough start to the season. Losing the team's main goalie (a role he now holds) and key some other players, along with ending on such a bad note last year, have been the team's hardest challenges. 
"In the beginning of the season there were some rough times, and I think that definitely played a big negative role on our outcome and performance," he said. "We're definitely doing a lot better and that we just need to keep going." 
The team has become closer due to challenges it's faced with the pandemic, he said, and he personally has learned to appreciate lacrosse more.
"I definitely have realized that lacrosse is fun," he said. "It's not just 'Oh, I have to show up to practice' anymore; now, it's 'Oh, I get to show up to practice'. I take it more seriously now. This is my last season so I have to take every game and every practice as if it was my last because, who knows, it might be my last." 
Weeks said Coach Fox has been a good coach, and that it's up to the players to turn the season around.
"He doesn't sugarcoat anything, so if we're doing something wrong then he'll tell us," he said. "He's a very good coach. If we do what we're told to do then it's going to work out for us."
Senior Midfielder Alec Faris said Coach Fox has helped him as a player and a person.
"He coaches us to play the game and is always trying to get us to be our best in anything that we do," he said. "So I really respect that he coaches us like that because it helps me on and off the field."
Faris, like Weeks, said this year has been a real uphill climb coming off of last season.
"Whenever we first got shut down it was just supposed to be that we didn't have practice for a couple of days. I was like 'this will blow over.'," he said. "But when we got completely canceled our record was really bad; we were 0-6. I felt really bad and so that really affected me in a way."
He said the team has had to build from the ground up.
"Last year was supposed to be our year to learn everything," he said, "but then we had backtracked and just fell behind on everything."
Coach Fox said, win or lose any more games, he will be happy as long as individual players keep moving forward on and off the field.
"I love the growth of people," he said. "Going down the road I don't care if they play lacrosse or not; I hope they do, but I like to see that they're successful in life, to see my players progress."
Leave a Comment
About the Contributor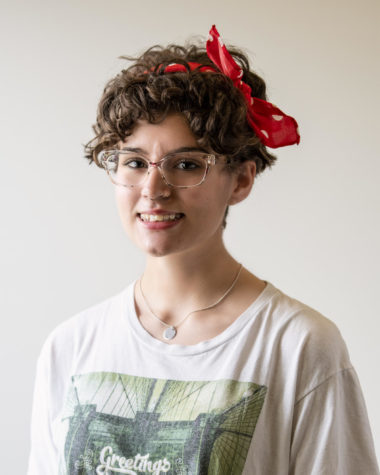 Leea Port, Staff Writer
Leea Port is a senior serving as a co-editor on her third year of writing for Socastee High Yearbook and The NativeVoice.net. She also was part of Socastee's...