Senior Dawson Bell Wins District Art Award
His art will hang in the U.S. Capitol
When Senior Dawson Bell's artwork was selected by Congressman Tom Rice's office to represent the 7th District of South Carolina at the U.S. Capitol for a year, he was shocked.
He did not even know he had been entered in the contest. Art Teacher Mrs. French had entered it for him.
"I was super surprised when they told me that I won," he said. "I mean, just think of a kid who goes to Socastee, to win something nationwide was just insane. It's a great honor to represent the school and represent South Carolina."
His picture was chosen among thousands of other pieces by Rep. Rice. The picture is him fishing off of the Surfside Pier destroyed by Hurricane Matthew .
"When it was destroyed, a lot of people were really devastated," he said. "The fact that I could recreate a piece to represent Myrtle Beach means a lot to me personally."
Dawson said his family instilled a love of art in him when he was young. His father paints at home, and his mom and grandparents excel at music.
"Our family's kind of always been into art; I was raised into it," Dawson said. "At an early age, they would always take me to these art camps and different art studios. And that's kind of where I kind of fell in love with it."
He grew a lot as an artist at Socastee, he said, after taking Ms. Shannon Yate's class for one year then Mrs. Kelly French's for three years. 
"Those two ladies have taught me pretty much everything I know," he said. "If it wasn't for them, I definitely wouldn't be where I am now. Over my time here at Socastee High, I've expanded my art tremendously."
He likes that art allows him to express his feelings on paper and to have full control over what he wants to say.
"It's just you, and whatever you're creating, and you have the full responsibility, the full power to just take over and do whatever you want," he said.
Doing so made him consider possibly making art a career, although he probably will keep with his original plan of studying science at the College of Charleston and becoming a doctor.
"The route I was really leading towards was science, physical therapy or chiropractic medicine," he said. "I always kind of wanted to go the route of medicine because I really like helping people,  but I don't know  now because I took a few more art classes here and there kind of just fell in love."
Even though he does not see himself doing art as a fulltime career, he said art is "a part of me, It'll always be there. It's always going to be something that I'm going to be doing."
Leave a Comment
About the Contributor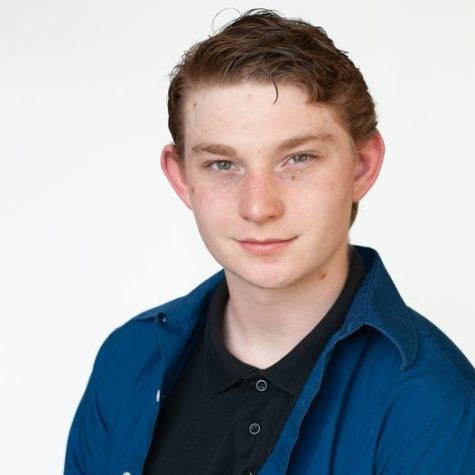 Hunter Holbrook, Staff Writer
Hunter Holbrook is a sophomore who joined the newspaper/yearbook because he has a passion for writing and photography. His hobbies include art, reading,...