Prom is back!
Prom returned this year — but with some caveats due to COVID restrictions still being in place.
"Yes, there will be a prom!" Student Council Advisor Ms. Zeneta Carr said.
The "Spring Gala" was held April 1 in the school's gym. It was for seniors only. The cost was $20 per person rather than $80-$100 a ticket.
A maximum of 250 students were allowed in at one time. Only 130 students bought tickets, so they were all allowed in at one time. This number of attendees is less than usually, but prom was still lively.
A few other big changes are that they were not able to have a dance floor or buffet. 
"The student council did their best to make it an awesome night for seniors," she said.
Some juniors were upset about the prom being seniors only but they understand due to the circumstances.
Senior Fazli Berisha agrees with having seniors only, he says "If juniors also went, the chances on the virus spreading dramatically increases. At least this year we can bring 1 person with us regardless of the grade which is a good thing."
Although Junior Tyler Stubs disagrees with it being seniors only. She says, "I think it should be both grades since next year isn't a promised prom for us either."
Junior John Henry says, "COVID has taken a lot of fun of out school and I think it's good the seniors are getting to have a prom".
Lastly Junior Taylor Campbell says "seniors being able to go to prom only instead of both seniors and juniors is completely understandable. This is their last year and they deserve this, considering last year seniors didn't get to enjoy these special moments. I just want them to be able to enjoy the last fun moments of high school and hopefully some were able to."
Leave a Comment
About the Contributor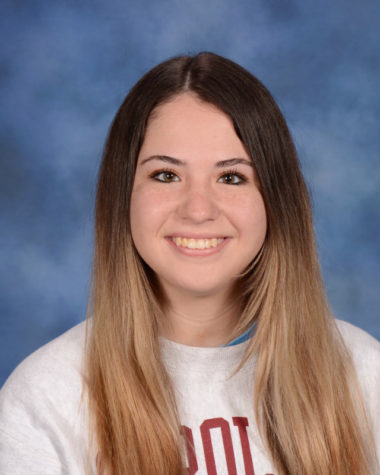 Kiley Marrero, Staff Writer
 Kiley Marrero is in the 11th grade whose best friend recommended taking journalism because she had a lot of fun in the class. This made her want to see...