COVID Affects Family Traditions, Travel
Freshmen Macy Martin normally travels to North Carolina or Pennsylvania over the holidays, but her family will not be doing that this year. 
She is one of many choosing not to travel because of COVID-19. Macy's parents are essential workers, so COVID has had a big effect on the family.
"Our family hasn't had much family time together because of my parents' work," she said. "My mom works at Costco and my dad works as a Fire Marshal."
COVID numbers have been on the rise locally and around the country since Thanksgiving, which is adding to people taking precautions. 
The CDC recommends staying home over Christmas as the best option to protect as many people as possible from any risk of getting sick. It also recommends that people continue to wear a mask, wash their hands and use hand sanitizer, and keep a good social distance.
Freshman Chloe Haydt's family is adjusting by not having as many relatives over for Christmas, including her grandpa. 
"This year we are doing a smaller family dinner instead of having all my aunts and uncles at dinner with us," she said. 
Freshman Kendall Ackerman said COVID also has affected her family holiday traditions. 
"My family, since before I was born, has gone to my grandparents on Christmas Eve, but we can't do that now because we don't want to risk getting them sick," she said.
She notes that COVID has "given me a lot more family time with the family in my home, but it has really decreased the family time I will have with the family that lives farther away."
About the Writer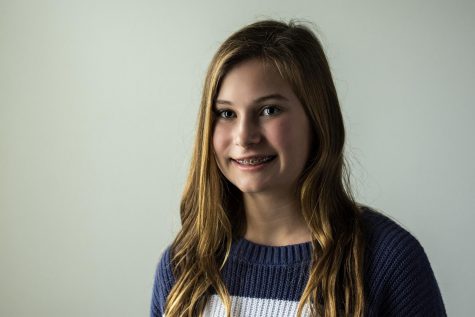 Sophia Funderburk, Staff Writer
Sophia Funderburk is a freshman. She joined The Native Voice because she thought it would be interesting to do stories about what is happening around us....