New iPhone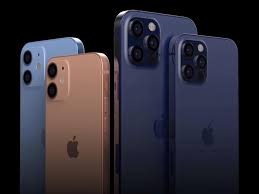 Apple came out with the iPhone 12 last month, and it is the thinnest, smallest, lightest 5G phone ever made at Apple. But is it worth the hefty price? Yes, due to features that make the phone better for watching videos and that make charging easier.
One of the new features is the new wireless charging. This makes it easier and faster to charge. According to The Verge, the new phone will be able to access faster wireless charging speeds of 15W in line with the most up-to-date Qi standard.
Another feature on the iPhone 12 is that it has 5G for faster downloading and more. Although before purchasing this phone, check with your provider. According to PCMag, 5G is now "nationwide", but carriers have very different approaches to it, and users will have different experiences in different places because providers have 5G wireless in only certain areas. 
Not all of the features on this phone are people's favorite. Apple is bringing the aluminum frame back. This feature was on the iPhone 5s and earlier models and they just added it to the new iPhone 12. This frame isn't the greatest; it has boxy edges that feel weird when holding the phone. 
Now let's talk about the price of this new phone. The price is $799 for a 6.1-Inch display. The price is a little bit higher than the iPhone 11. 
There are four different kinds of new iPhones. There is a mini version ($729), with all of the same features but with a smaller screen; some may like this because it's easier to fit in a pocket. The iPhone 12 pro and pro max, which cost $999 and $1099 respectively, have an advanced camera and a bigger screen. The regular iPhone 12 is just like the mini, but just bigger.
All in all, the new iPhone is worth the cost if you're looking for a faster phone that can take better pictures.
Leave a Comment