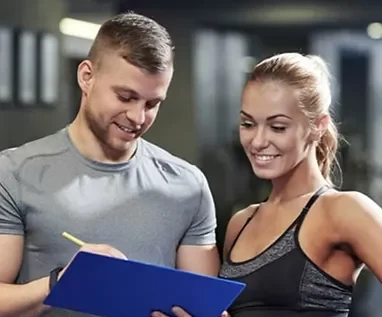 Careers Related to Fitness Can be Rewarding in Many Ways
Want to find a job that involves fitness? Well, there are many options that have salaries from around $30,000- more than $200,000. Fitness jobs can keep you in good shape and help others get in shape, too. Here are five jobs in the fitness industry: 
Sports Medicine Physician 
A sports medicine physician helps aid athletes of any age when suffering an injury from physical activity. They help get athletes back into the game as fast and safely as possible. This is a "non-operative" job, which means they don't perform any large open surgeries. In the United States this job averages $250,000 a year. The bottom 10% of these physicians make roughly $100,000 and the top 10% make about $400,000. In SHS, there is a sports medicine class  can help students see if they like this job. The job requires a degree in medicine or something related, three years of residency in sports medicine, two years of speciality training in accredited sports medicine fellowship program, and a current state medical license. 
Gym Owner 
The gym is a happy place for a lot of people and might be where they want to spend their life working. The average gym owner in South Carolina makes about $60,000 a year or $5,000 a month. And the average in the United States is $70,000. Costing around $50,000 to open a small gym, owners can make their money back in the first year. Owning a gym is a lot of work but can be very rewarding, as the owner can help many find a place to get healthy and in shape. Becoming a gym owner doesn't require a license. They just to find a location, build, invest in equipment, promote their gym, and hire staff. 
Personal Trainer 
Personal Trainers are hired to help people reach their fitness/health goals. There are also jobs that expand on this idea, like a bodybuilding or powerlifting coach which helps people in fitness sports reach their goals to win their competitions. But, a personal trainer is usually to help people who simply want to get in better shape. The average salary is $42,000, but the top ten percent make upwards of $70,000. Some people train athletes and can make hundreds of thousands of dollars which makes this job very versatile. Personal trainers need CPR and AED certifications and to complete a personal trainer program. 
Nutritionist 
A nutritionist is someone who is an expert in nutrition and counsels clients on nutrition issues and healthy eating habits. The starting salary is about $35,000 and goes up to $61,000 with some exceptions that make more. The average salary in South Carolina is $44,000.Nutritionists need a bachelor's degree, certification from a nationally recognized coaching organization, and prior experience in health management and behavior modification.