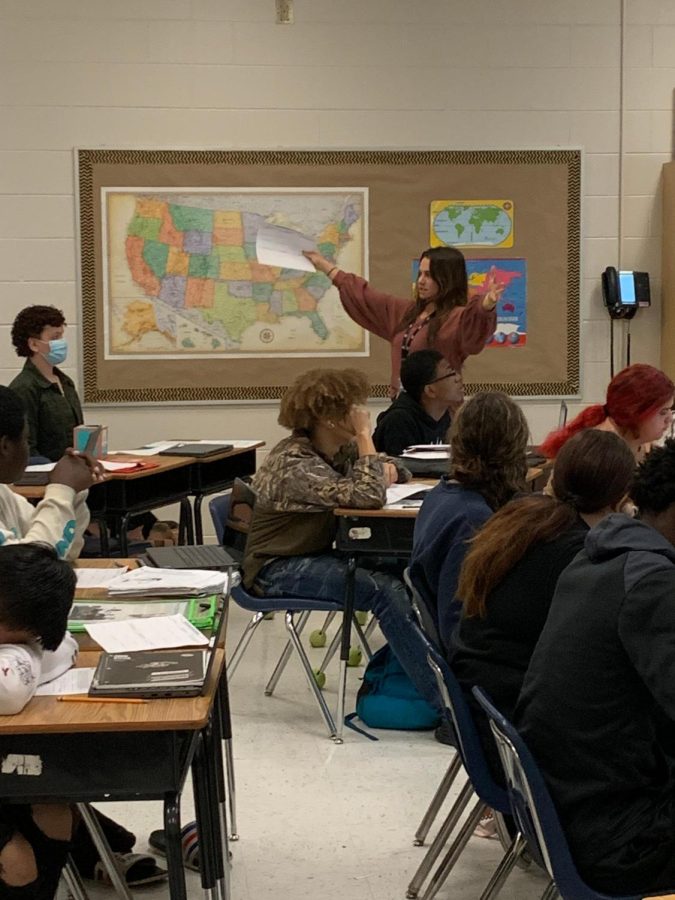 History Teacher Ms. Camilli Loves Learning
Ms. Christen Camilli considered a few different careers, including working for the FBI and State Department, before settling on teaching.
 "At first I thought that I would work for the federal government in some capacity," she said.  "But as college ended, I decided that I did not want to ever stop learning and preferred to stay within my content area and teach social studies. ."
 The U.S. History teacher went to school for National Security and Intelligence as well as Political Science. She even tested for the FBI and made it through a few rounds of the hiring process before realizing she was not passionate about law enforcement.
 "I would have probably enjoyed the State Department more, if I chose to pursue a government career," she said
Once she settled on teaching, she went on to get her Masters in Education. In the future, she plans to go back to college and get her doctorate in Education and Curriculum Design. 
"I have always loved education," she said "I would like to be a college professor."
Before coming to Socastee, Ms. Camilli taught social studies at North Myrtle Beach High School.
Student of Ms. Camilli, Kaleigh Menefee, likes the teacher's style.
"She is a super sweet teacher and I feel like she understands us as students," she said.
Outside of school, Ms. Camilli spends a lot of time with her two rottweilers, Eleanor Roosevelt and Rocky.
"I have 200 pounds worth of dog," she said. "I also love to workout and spend time at the beach."
She also helps her father with his business, Camilli Chiropractic.
" I do some of the behind the scenes business management for him," she said.