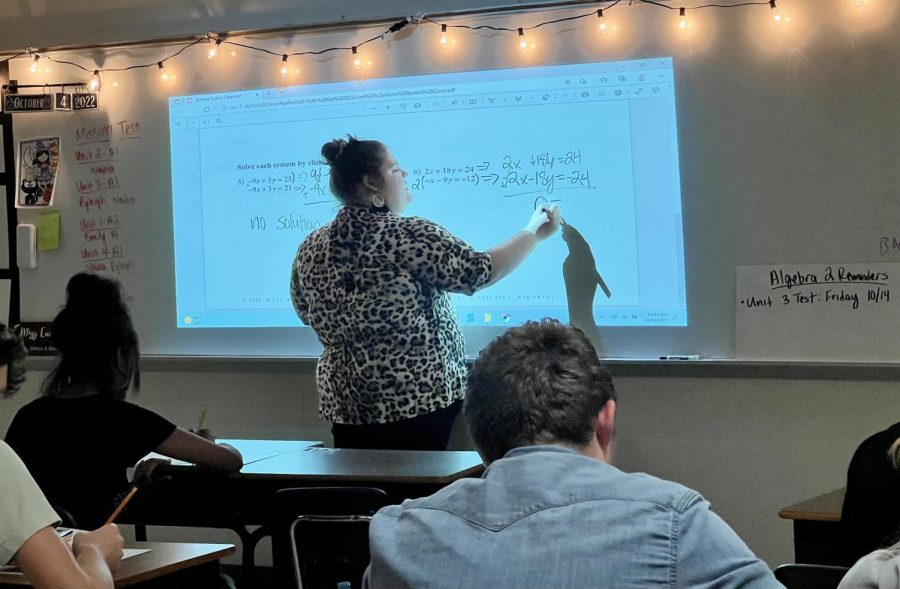 Math Teacher Ms. Eudy Comes Home to Socastee
Ms. Sara Eudy is a new math teacher teaching Algebra I in front of students in Room 315, but only five years ago she was the one being taught on the same floor.
"Socastee feels like home to me," she said. "I knew I wanted to work here at some point, and it just so happened that there was an opening this year."
She comes to her alma mater after graduating from Clemson University with a bachelor's degree in secondary education and mathematical sciences.
"I really love working with people that I know and who taught me," she said. "I work with really awesome, awesome people. So I love that; it feels like I belong here."
Teaching has always been something that she has wanted to do because she loves helping people.
"I really like the feeling of when you teach somebody something and they just get it," she said.
Teachers who still work here have inspired her in many different ways.
"I have always thought incredibly highly of Mrs. Carr," she said. "I just think she's superwoman. And Miss Troiani has always helped me with stuff all throughout high school and whenever I needed her."
In her own classroom, she tries to keep her students active to help them learn.
"I like to incorporate movement as much as I can," she said, "either playing a game or getting up and moving around the room…something fun that's not just sitting here."
Freshman Makayla Spiller has Ms. Eudy for Algebra 1.
"If you need help with something, she'll stop everything to help you," she said.
When Ms. Eudy is not working, she likes to do things that calm her mind.
" I am usually watching TV or reading a book," she said "I'm kind of a grandma; I crochet things."