Caleb Barfield
April 28, 2022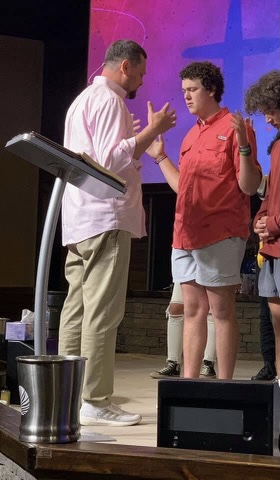 What are you doing after graduation?
After graduation, I'll be going on staff at the church that my father pastors, taking over our online campus ministry. This being our live streams, podcast, social media, and our contract with Dominion TV. IN the fall I will be taking online classes at Lee University in Cleveland TN, August I will be going through the program from our church denomination that makes me an ordained exhorter.
What are you most excited/nervous about?
I'm most nervous about not living up to the standards I have set for myself, also I am not much of a tech wizard. But I am most excited to see my next steps in life come out of this opportunity.
What inspired you to do this career?
I was called to ministry at the age of 13 shortly after my grandpa died, so I decided to run with the calling and see where it took me.
What's your dream job?
My dream job is youth ministry. Ultimately I love speaking to kids because I went through all of the struggles that these kids are going through, but I did prevail.