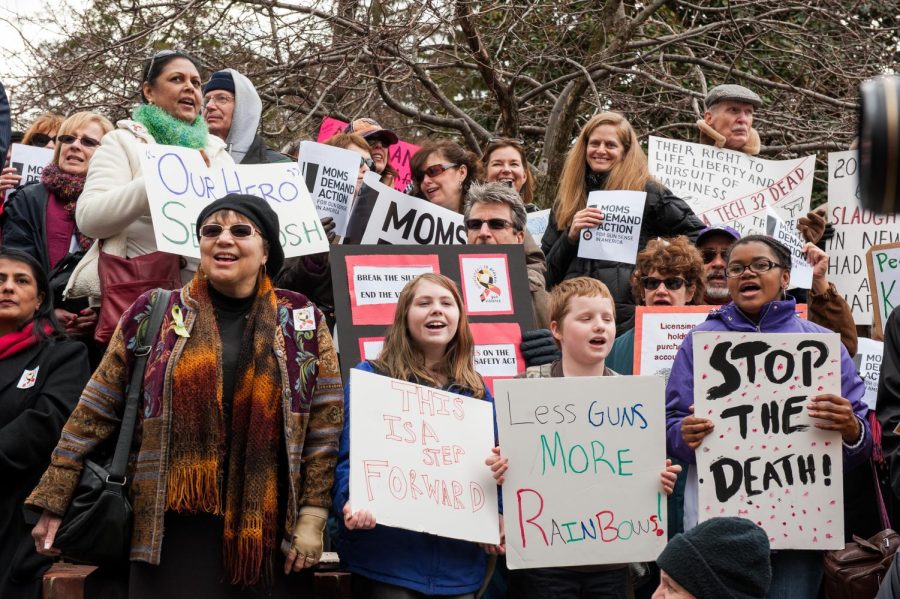 OPINION: Stop Giving Guns to Children, Mentally Ill
Students in the United States walk around their school getting ready for their first class. They do not realize that their life is going to change significantly that day. That day, they become victims of a school shooting.
According to Reuters, there have been 1,369 school shootings since 1970. Every state has experienced at least one shooting. As a result of these shootings, resource officers have been placed in schools, lockdown drills are mandated, clear book bags are mandated in certain schools, and many schools mandate walking through metal detectors.
California, the state with the highest number of shootings, has had 164 school shootings. One of these shootings was in Saugus High School. Sixteen-year-old student Nathaniel Berhow shot five schoolmates, killing two students before committing suicide.
This is not just the life of Californians. Many students around the United States face the same problem. With school shootings in Sandy Hook Elementary, Marjory Stoneman Douglas High, and Oxford High, students' lives have been changed forever. With 47 people killed in just those three shootings, it is seen that gun legislation is not strict enough. Why do people under the age of 18 or the mentally ill have access to a gun?
Many guns have entered the hands of children under the age of 18. Although it is illegal to purchase a gun under the age of 18, many guns land in the hands of children. This is due to children being able to easily purchase illegal guns. Parents also do not store their guns safely or responsibly. This would result in their children being able to have access to guns. According to the New York Times, the pistol used in the Oxford High School shooting was purchased by the shooter's father. This proves the idea that a gun can be found and used to kill people if it is not stored correctly.
According to Everytown Research, people who have been banned from possessing a firearm, displayed prior warning signs, and been around domestic violence are the main types of people who have committed mass shootings. When someone is told by a court that they are mentally ill, they are supposed to become ineligible to own a firearm. However, the mentally ill still have firearms in their possession. The majority of school shooters have reported having suicidal thoughts and/or depression. Many of them never received help for these issues. This lead up to a build-up of aggressive behavior and the school shooting.
Gun violence is a serious issue in the United States. There have been several mass shootings within the country and many have been within a school setting. Gun violence needs to end.
Work Cited:
Jiménez, Jesus (2021, December 1). The gun used in the Michigan school shooting was purchased by the suspect's father. The New York Times. Retrieved March 12, 2022, from https://www.nytimes.com/2021/12/01/us/michigan-school-shooting-gun-suspects-father.html
Mass shootings in America. Everytown Research & Policy. (2021, June 4). Retrieved March 12, 2022, from https://everytownresearch.org/maps/mass-shootings-in-america/
Reuters Staff. "Factbox: U.S. states with the most and fewest school shootings." Reuters. 08 May. 2019.