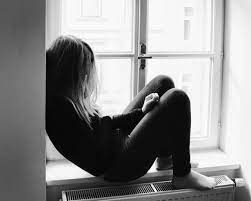 OPINION: More Needs to Be Done to Stop Child Abuse
In a house, there is a door. That door conceals all. Those who saw became blind and those who heard became deaf. Doors around the world become barriers from reality. The actual reality is child abuse.
What is child abuse? According to the Mayo Clinic, "any intentional harm or mistreatment to a child under 18 years old" is considered child abuse. The concept of child abuse has always been disregarded. Society has never done enough to prevent it. There is always something people can do to help children. Every day, millions of kids are abused behind closed doors. As a child, it hurts to understand that as time passes, kids are being tortured. Parents who are capable of hurting their own child should never be close to their child. Child abuse is something that not many people think about either. It is more common than people would think, which is devastating.
In one bone chilling case, an 8-year-old, Gabriel Fernandez was rushed to a hospital and pronounced dead on May 24, 2013. Not even "Child Protective" Services could protect Gabriel. According to the The New York Times, "caseworkers faced criminal charges for failing to protect him until a judge dismissed his case last month." This proves that society didn't bother to do much to save Gabriel. Even the court had let go of the situation. Those caseworkers got away with putting this boy's life aside.
Gabriel was tortured by his mother and her boyfriend. According to the Los Angeles Times, before he was bashed to death, he was fed cat manure and locked in a cabinet. That's not all they did to him. He was forced to wear girl clothes and play with dolls, and "Fernandez and Aguirre hit Gabriel with a belt buckle, a metal hanger, a small bat and a wooden club." His mother called 911 and claimed that Gabriel had fallen and hit his head. However, when they examined Gabriel, he was "naked in a bedroom, not breathing, with a cracked skull, three broken ribs and BB pellets embedded in his lung and groin." Gabriel didn't die long after that.
Signs of child abuse were obvious. Yet, social workers failed to save him from the torture. Gabriel isn't the only one who was continuously abused. Today, there are still children who are abused by their guardians every day. It is our responsibility to save these children and give them the life they deserve. For our own future.