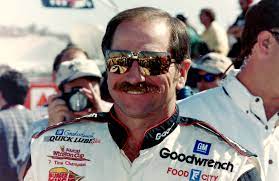 10 Crashes That Ended Drivers' Careers.
10. One that isn't as popular would be Carl Edwards' 2016 Season Finale Crash at Homestead. He made the Championship 4 with 3 wins, 8 top fives, 17 top tens, and 3 DNFs including the one at Homestead. This all started on a late race restart when Joey Logano (who was also going for the Championship) clipped Edwards in the left rear after he intended to block. He then went into the inside wall then went back up into traffic collecting Kasey Khane and Alex Bowman. He retired soon after.
9. Kasey Khane is one Hendrick Motorsports driver that is always looked down upon, due to the fact he couldn't get a Championship. But this example is more like one race and then a wreck in the following season that ended his career. In 2017 he one his final race at the Brickyard 400, which was a total wreckfest. He was dehydrated after the race in victory lane. But he finally made his final Daytona 500 in the No. 95 for Levine Family Racing. His race was cut short in Stage 2 after Chase Elliott (who also took the hardest hit of his career so far) had made hard contact with Khane and Danica Patrick. He later called it quits in the middle of 2018 due to his health.
8. Many people know Danica Patrick's relationship with the wall. It's even more intense then when her and Ricky Stenhouse Jr. were dating. Okay the jokes are out of the way. Danica Patrick was actually having a good night at Kansas in 2017. Joey Logano who had a brake failure clipped Patrick into the wall sending both into the wall. Patrick was later hit head on by Aric Almirola. She later announced her final Daytona 500 for 2018.
7. Jimmie Johnson apparently never learned from his Watkin Glen crash early in his career. In 2017 at Pocono the car had a brake failure (stupid brakes always deciding the course of a race) and then went on to steer further left which resulted in hard contact with the wall in Turn 1. From that point on it was gloom and doom. No wins, 2 playoff appearances and many frustrating finishes. He then called it quits in 2020 and went on to Indycar which really hasn't been that good.
6. Jeff Gordon had many crashes that ended his career. One came at Las Vegas when he went spinning into the inside wall with no safer barrier. Sam Hornish Jr. came back onto the track stricking Jeff Gordon head on at Watkins Glen. And finally he even suffered another crash at the hands of Jeb Burton when an accident occured in his car. But out of all the drivers on this list he went on to race the longest even though he did have back pains. He retired from full time racing.
5. Ryan Newman's 2020 crash sent him to the hospital. He was in position to win the Daytona 500 after Ryan Blaney had accidently spun him into the wall, flipping the car over and hit Corey Lajoie. He has no ride comming into the 2022 season after two dismal seasons.
4. Dale Earnhardt Jr had suffered many crashes that led him to getting cuncussion like symtoms. He had many hard hits in 2016, Daytona and Talladega gave him hard hits and so did Michigan and the Summer Daytona race. In 2016 he announced he would miss the rest of the season and be replaced by Jeff Gordon and Alex Bowman. Dale Jr stopped racing in 2017.
3. Brian Vickers is not any of these drivers who had a crash gone wrong. He suffers blood clots which prevented him from racing for long periods of time. Blood clots affected him in 2010 and in 2013. His last race was at Texas with a DNF and a 37th place finish
2. J. D. McDuffie unfortunetly is one of two drivers on this list who died. His car had made contact with another in the loop at Watkins Glen in 1991. The car suffered a broken axle and brake failure. Both he and the other car veered off the track without control. McDuffie then plowed into the tire barrier instantly killing him. For reference look up the 1991 Budweiser at The Glen.
1. Many people know of the 2001 Daytona 500. The year Micheal Waltrip won the Daytona 500, and Dale Earnhardt Sr had died. His blocks on the final lap of the last corner had been crazy, trying to go for 1-2-3 finsih for DEI which his son was in second while Waltrip was in the lead. Sterling Marlin clipped him in the left rear on the bottom. The car then overcorrected and lost control. He hit the wall and died instantly, before Ken Schrader hit him. Sadly he never made it. He was pronounced dead at the Halifax Medical Center.
Rest in peace, J.D. McDuffie and Dale Earnhardt Sr. and to all those NASCAR has lost in all of it's years. And best of luck to those who have suffered injuries and medically life changing events in the racing world.