Girls Tennis Wins State Championship
Girls Tennis won the state championship Saturday by beating Mauldin 5-1.
This was the first time since 1999 that the Braves reached the 5A state championship match and the third time overall (1986 and 1987). This is the 1st State Championship since 2013 for Socastee Athletics and the first ever Women's State Championship win in Socastee history.
The team had a 13-2 record, and they were 4-0 in the playoffs. Teamwork has played a great role in their success.
"We have a really good team dynamic," Cassidy Cocca said. "Without everyone on the team and everyone supporting each other, things wouldn't have turned out the way they did."
Delanie Williams agrees. "The tennis team has fun bonding time, fun car rides, cheerful matches, and good food."
She said they are like one big family.
"Even though I'm the youngest player on the team, it doesn't make a difference with the other girls," Delanie Williams said. "They treat me like I'm their best friend".
All of the girls have grown closer with their coaches overtime.
"I am very lucky to have great relationships with my players," Mrs. Money said. "We have lots of fun at practice and matches, and we laugh a lot on our road trips."
All of this team bonding time creates a positive attitude with both the coaches and the players, causing them to enjoy being with their teammates and playing tennis.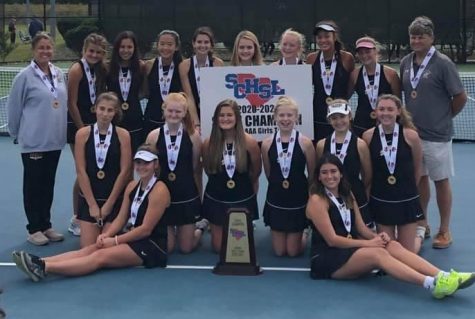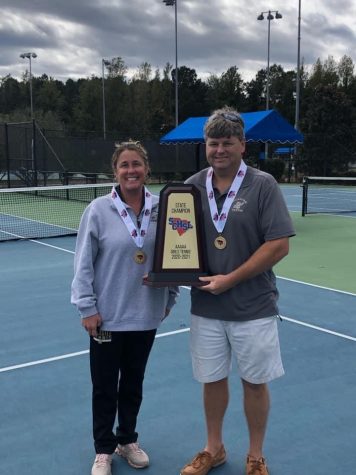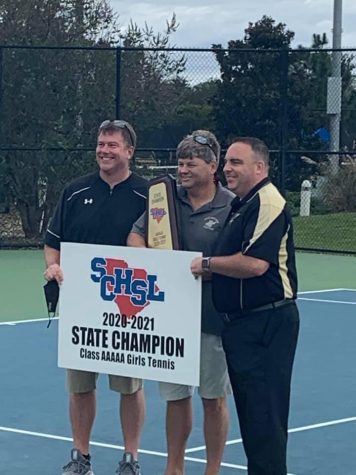 Leave a Comment