Library Quieter but Still Open for Business During Covid
A much quieter library is one of the most visible signs of the effect of the Covid-19 pandemic on the school.
Students used to gather there in the mornings, at lunch, and throughout the day to check out a book, chat with friends, or work on a project. 
Last year at this time, 3,413 students had visited the library. This year, that number is 330.
"We have 10 percent of what we're used to," Librarian Mrs. Angela Wilkerson said. "I miss seeing students in the library reading, working in maker space stations, connecting, and interacting with each other."
Students might not be aware, but they can still come to the library on a pass, she said. "As long as we stay at 50 percent capacity, we're OK."
All of the tables are spread out 6 feet and every other computer is closed down. Sanitation stations have been added, as have keyboard covers for easy cleaning.
"Changes made in the library are important to keep everyone safe," Assistant Librarian Mrs. Ashley Tindall said.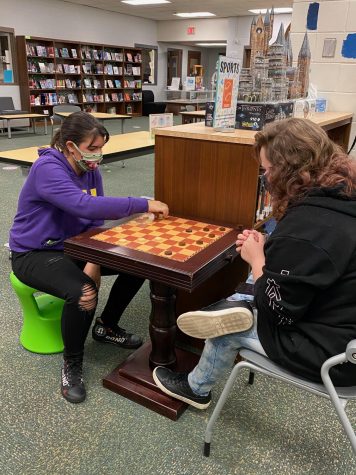 When students are in the building, they can still check out a book either in person or online. Even students in the Virtual School can check out a book online then pick it up curbside. 
 "Students can come to the library on a pass to check out a book, or they can put a book on hold through Destiny Discover for delivery to their first block," Mrs. Wilkerson said. 
When someone checks out a book, it is quarantined for three days after being returned so it is safe for the next person.
Mrs. Wilkerson has been trying to publicize what's still available at the library through social media and other ways, but "getting students to visit the library is a challenge this year with the hybrid schedule."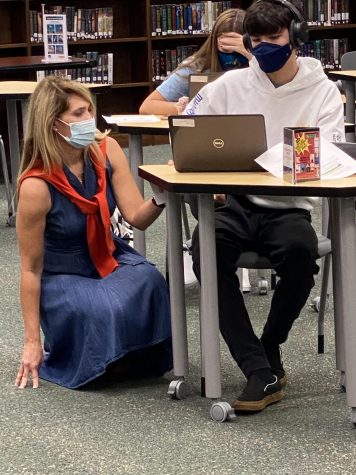 Leave a Comment
About the Contributor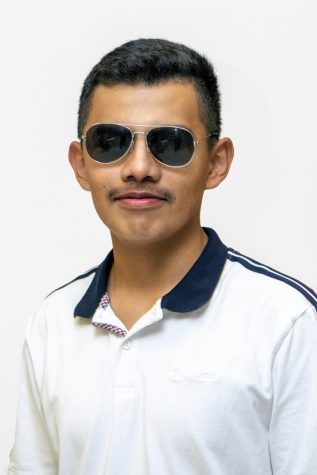 Eduardo Ajuech-Agreda, Staff Writer
Eduardo a is a junior who's in his second year of yearbook and has a year's experience in Journalism. He joined the Yearbook due to his enjoyment of...