ANALYSIS: World Cup 2022 Controversy, Predictions
Qatar a Questionable Choice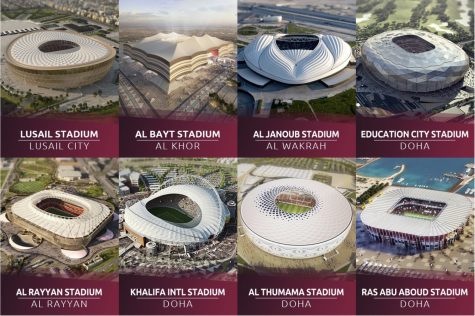 The FIFA World Cup is arguably the biggest sporting event in the world – and the latest one is more controversial than ever due in big part to where it's at. Held every four years, this year it's in Qatar. Instead of taking place in the summer as usual, it will take place in the fall of 2022 (from Nov. 21 to Dec. 18) because of the extreme heat.
From the moment Qatar was selected as the World Cup host country, people have said it was simply a ploy by FIFA to make extra money by tapping into the Asian market, and many believe FIFA officials were bribed. Qatar is an especially poor choice in the minds of many Americans because matches will likely be displayed during the morning, making them hard to watch live. The only other World Cup hosted in Asia was the 2002 World Cup in Japan and South Korea, and it became a controversial choice due to poor and questionable refereeing, which favored the host countries.
LGBTQ advocates also criticize the choice of Qatar, because homosexuality is illegal there. Some members of the LGBTQ community fear they could be killed if they attend because of Qatar's strict ideologies. But the biggest issue is human rights. From 2010 (the year Qatar were chosen to be hosts) through 2020, about 6,500 migrant workers have died building new stadiums for the World Cup. Qatar also is accused of providing unpaid wages, terrible working and home conditions, and excessive working hours. Many pro soccer players, active or not, have opposed the World Cup taking place in Qatar, saying that human lives are more important than the sport.
Team USA's Chance at the World Cup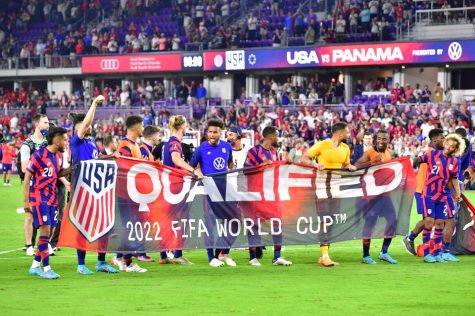 A more positive topic is Team USA's prospects in the World Cup. It has qualified for this year's World Cup, and will soon play its first game since 2014. The team did not qualify in 2018 due to an embarrassing loss to Trinidad in their last game of qualifiers, which resulted in them not qualifying for the first time since 1986. After, the USA hired a new coach, Gregg Berhalter (a former USA player), who helped the team make the Gold Cup Final in 2019, where they lost to arch rival Mexico 1-0.
Then during the 2020-2021 season, a surge of young American players – Christian Pulisic (age 23), Weston McKennie (23), Giovanni Reyna (19), Tyler Adams (23), and Timothy Weah (23) – began playing in Europe for the biggest soccer teams in the world. Pulisic became the first American to play in the UEFA Champions League Final in May 2021, the biggest tournament in club soccer. With a new generation of soccer players, the USA won the 2021 Gold Cup and the 2021 CONCACAF Nations League (beating Mexico in both games), and set a program record with 17 wins, the most in a calendar year for the team.
March 30, despite a loss to Costa Rica, the US managed to qualify for the World Cup with a record of 7-3-4. Now the U.S. plays in Group B, facing England, Iran, and either Ukraine, Scotland, or Wales. It's a tough group: England is definitely a much more powerful team, Iran did well in the last World Cup, and any of the other European teams consist of players from world class teams.
Coach Berhalter will have to think carefully about who to choose for the team (teams have until a month before the World Cup to choose their squad; the max is 23 players) and study his opponents very well. Likely strikers Weah and Ricardo Pepi (19) will have to be on form when playing the much stronger team's defense in order to win games. Likely goalkeepers Zack Steffen (27) and Matt Turner (27)will have a lot of work to do on defense. Overall, the team likely will finish second in the group (the top two teams from each of 8 groups move on to knockouts), and face either Senegal, the Netherlands, Ecuador, or Qatar. The U.S. could beat any of them if they put their best effort, but they will most likely reach only as far as the quarter finals. Prediction: U.S. eliminated in the "knockout" Round of 16.
Teams & Players to Watch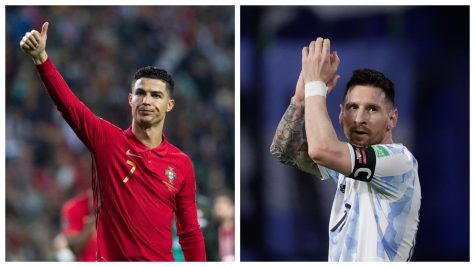 France are the defending champions and consist of some of the best players in the world, most notably Kylian Mbappe (23) who is praised to be the future best player in the world after Ronaldo (37) and Messi (34) retire. Behind France as the favorite is Brazil, which consists of world class players like Neymar (30) and Allison Becker (29), arguably the best goalkeeper in the world. Argentina also has a chance, as this is possibly Messi's last chance at the World Cup and the team has good players in every position. Argentina also has a 31-game unbeaten streak. My personal favorite to win is England, as they have world-class players like Harry Kane (28), Raheem Sterling (27), and Trent Alexander-Arnold (23), who mostly play with each other outside of the national team and have good chemistry. Last year, England lost the 2021 UEFA Euro Finals on penalties to Italy, but they will use that as motivation to do well in this tournament. Some dark horses include Ecuador, Canada, Ghana, and the U.S. as they all have a golden generation of young players.
Looking Ahead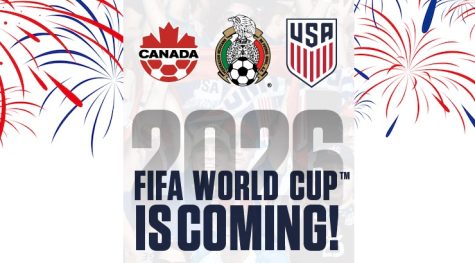 This World Cup will be a strange one, but regardless many people will still watch it. Fans in North America are even more excited for the 2026 World Cup, which will be hosted by North America (Canada, USA, Mexico). Also, it will be the first World Cup to have 48 teams rather than 36. The 2026 World Cup could have a huge impact on boosting the U.S. program's reputation, especially.
Leave a Comment
About the Contributor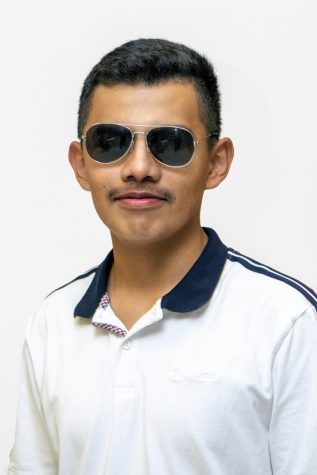 Eduardo Ajuech-Agreda, Staff Writer
Eduardo a is a junior who's in his second year of yearbook and has a year's experience in Journalism. He joined the Yearbook due to his enjoyment of...